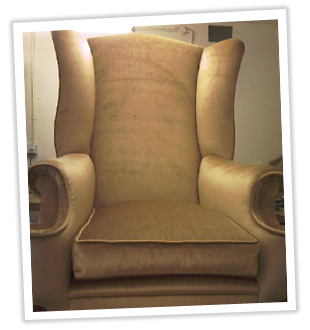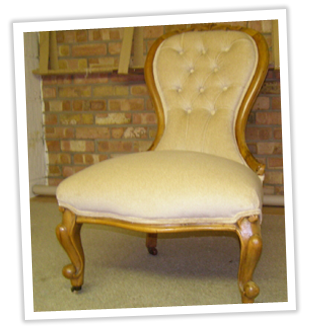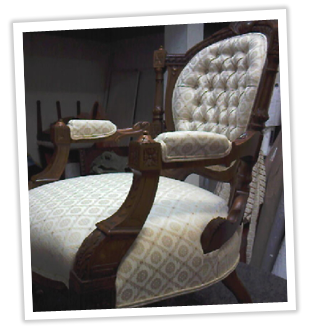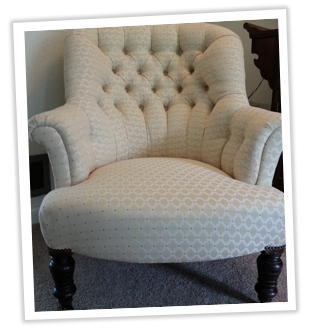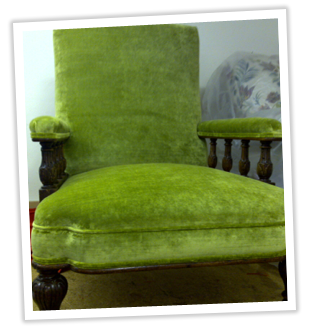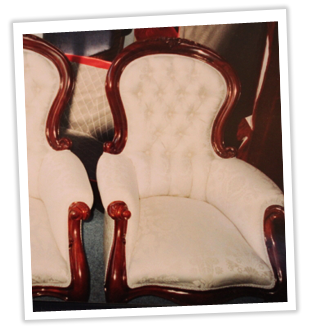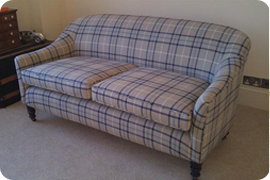 Your sofa is likely one of the biggest pieces of furniture in your living room and because of this, one should give it all the care and attention it needs to be sure it looks the best it can.
At Claridges, we have many years of experience in upholstering sofas and we pride ourselves on the care we take on unlocking the full aesthetic potential of furniture past its prime. Taking extra care in stripping the layers of previous upholstery is one of the most important things when working on sofas. Sometimes, sofas are just re-covered, which is faster and cheaper, but often leaves your sofa in a worse condition than it needs to be. 
We will remove each layer, then evaluate the stability of the joints and springs. If they're in good shape, we will give a fresh layer of material to your sofa. By the time we're finished, your sofa will be unrecognisable as a used piece of furniture and you'd swear it had just been delivered from the showroom.
In the case of fabrics and fabric panels, we collaborate with a multitude of the top suppliers to give our customers the widest range of styles, fabrics and colours that we can. If you want to match your sofa to the chairs in the room - whether you want a matching set of furniture or simply colours that compliment each other - we will take into account and work with each piece of furniture to make sure the end results satisfy your requests.
Our range of fabrics includes multiple eras and styles; Georgian, Victorian and Edwardian to name a few. If you're looking for a classical look for your furniture, we have many palatial styles to meet your needs. Alternatively, we have contemporary and light-patterned styles, more in keeping with Scandi designs. We also have bright and bold patterns that can transform a sofa from a simple sitting implement to a central feature of your living room.
In need of a new sofa?
Consider reupholstering your existing furniture with Claridges Upholstery.
Call 07980 098 932