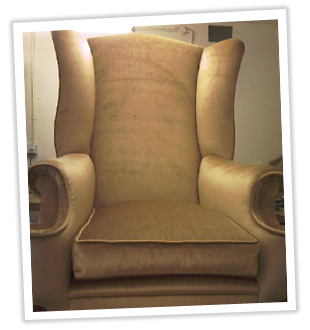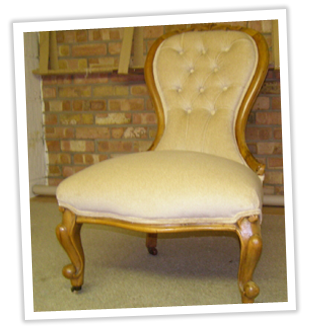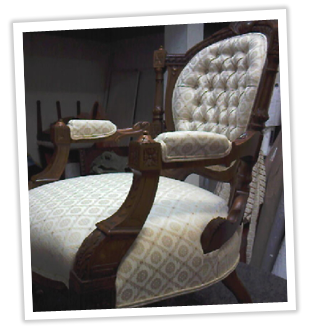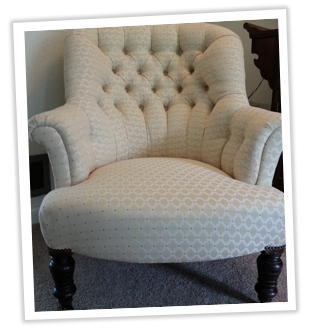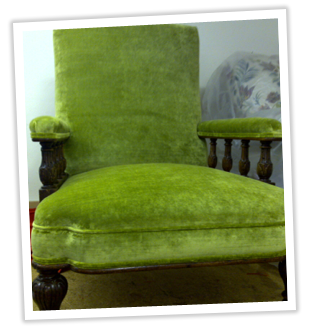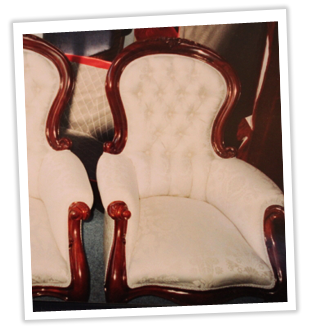 There are no limits on the furniture we offer upholstery and restoration services for, be it modern or antique.
We know that your furniture has an integral part in your life from many years of upholstery and restoration experience. It could be a table you bought in the spur of the moment while you were visiting an antiques fair. It could be a chair that belonged to your great grandfather. It could be an old piece of furniture that could sell for millions, if only it didn't look so old and dilapidated. 
We can offer you bespoke upholstery and furniture restoration that will meet all your requirements, using a wide range of elegant fabrics. From contemporary patterns to classic or retro colours, we will work with you to choose a look that fits your style. 
We, as experienced upholsterers, can assure you that your valuable furniture is in very safe hands; we recognise that your furniture that you've chosen is almost like an extension of you. Every piece of furniture you own has its story, and our job is to add a semicolon to that story, not a full stop.
We believe that any piece of furniture deserves the best of treatment, and as such we will take the greatest of care to restore or mend your piece of furniture. Whether that means hours of careful paring or breathing life into an old piece with a splash of colour or designer made fabric, we have the know-how and experience to do it.
Whatever your furniture related needs are, we have the workforce available to give you the service you deserve. Come to our workshop or give us a call so we can talk about the service you need.
Free collection and delivery service available.
Call us today for a FREE quotation on
07980 098 932